Hey Employers, Listen Up! Your Workers are Standing Up!
Grocery Store Workers from UFCW 21, Teamsters 38, and UFCW 367 rallied at our 32 Informational Pickets all around the region demanding employers settle a fair contract that includes higher wages, secured scheduling-so we can plan our lives, dependable health care, secured pensions, and expanded safety and training for all employees. These actions are just the beginning, we stand UNITED!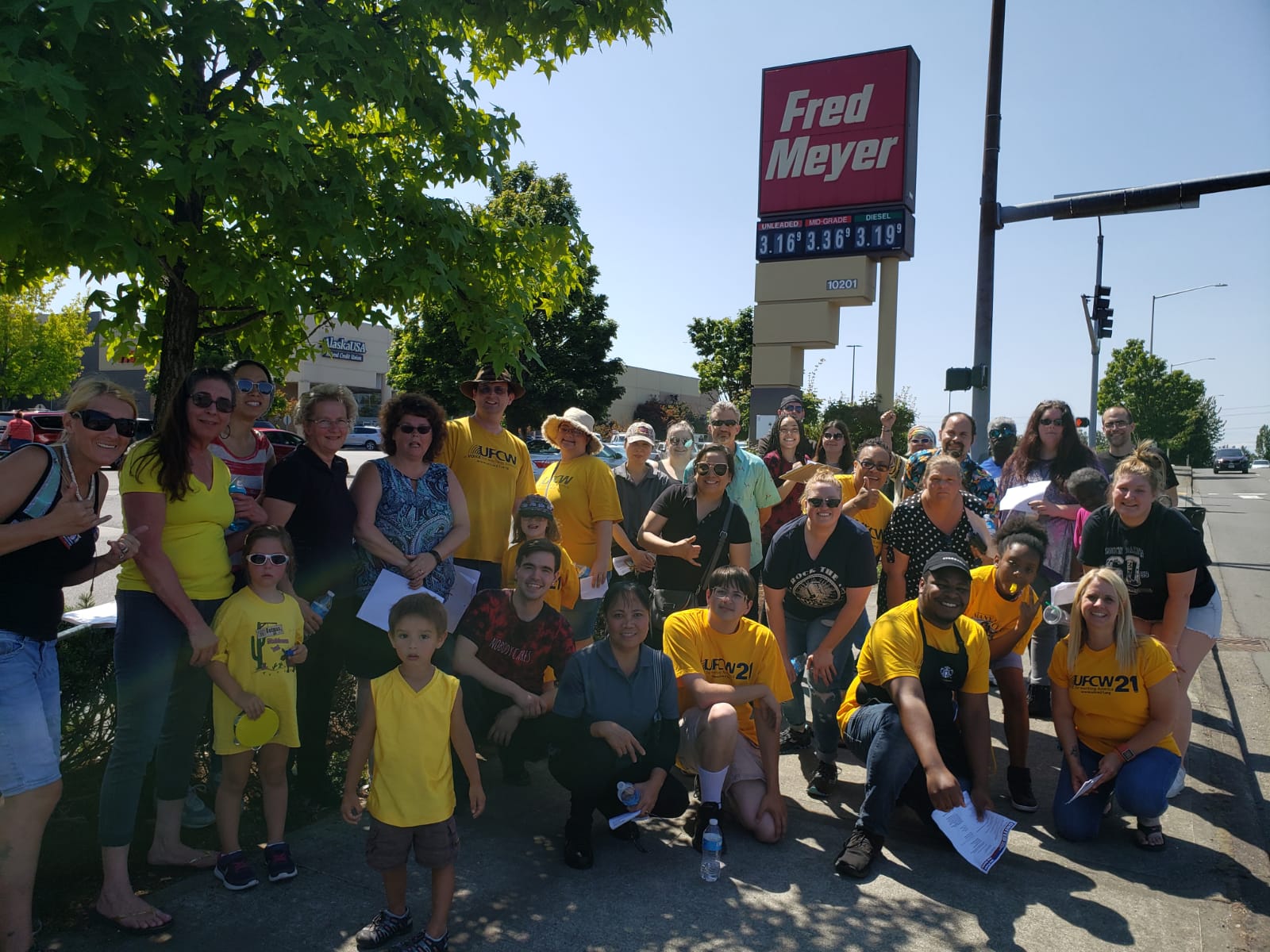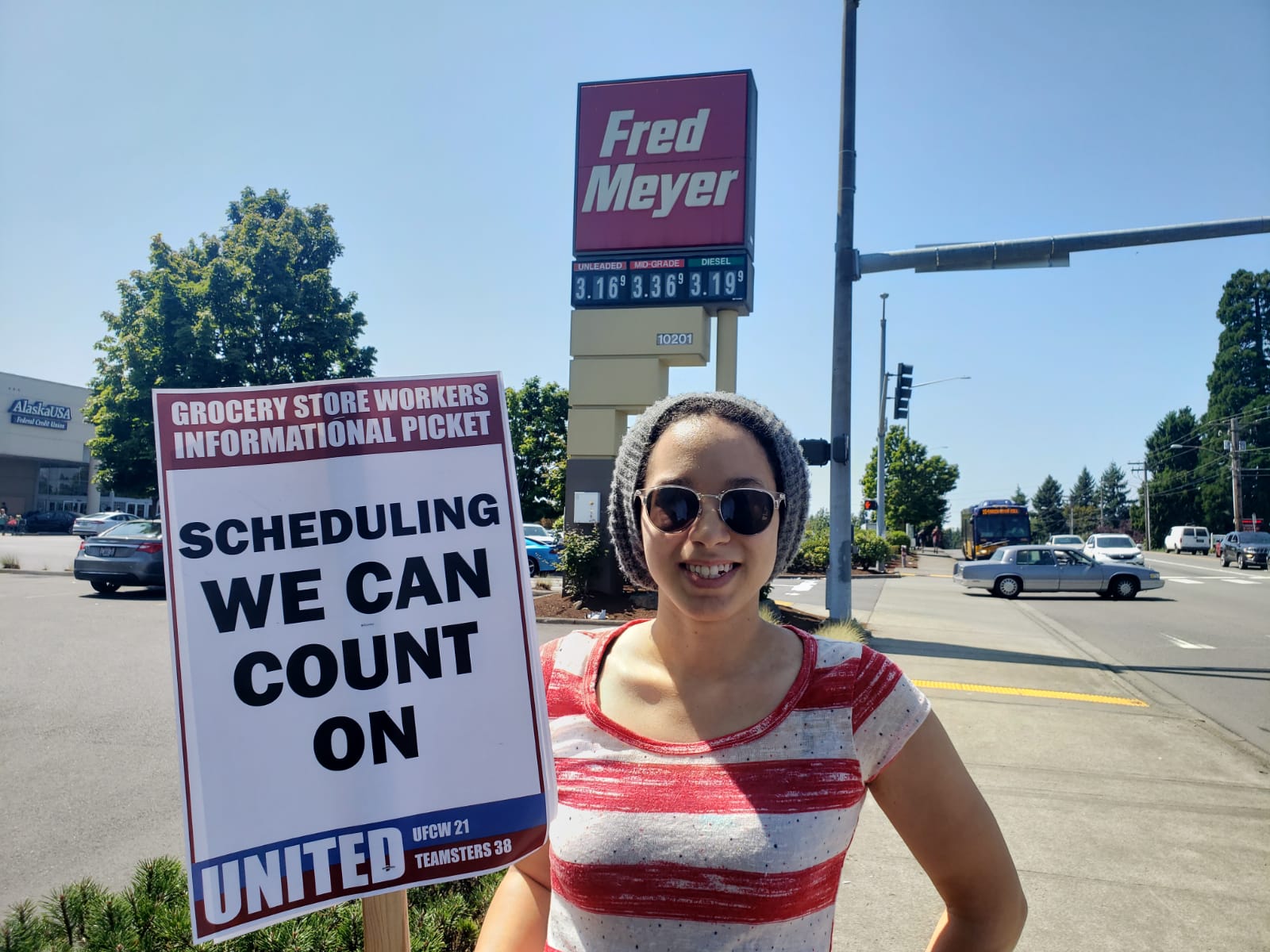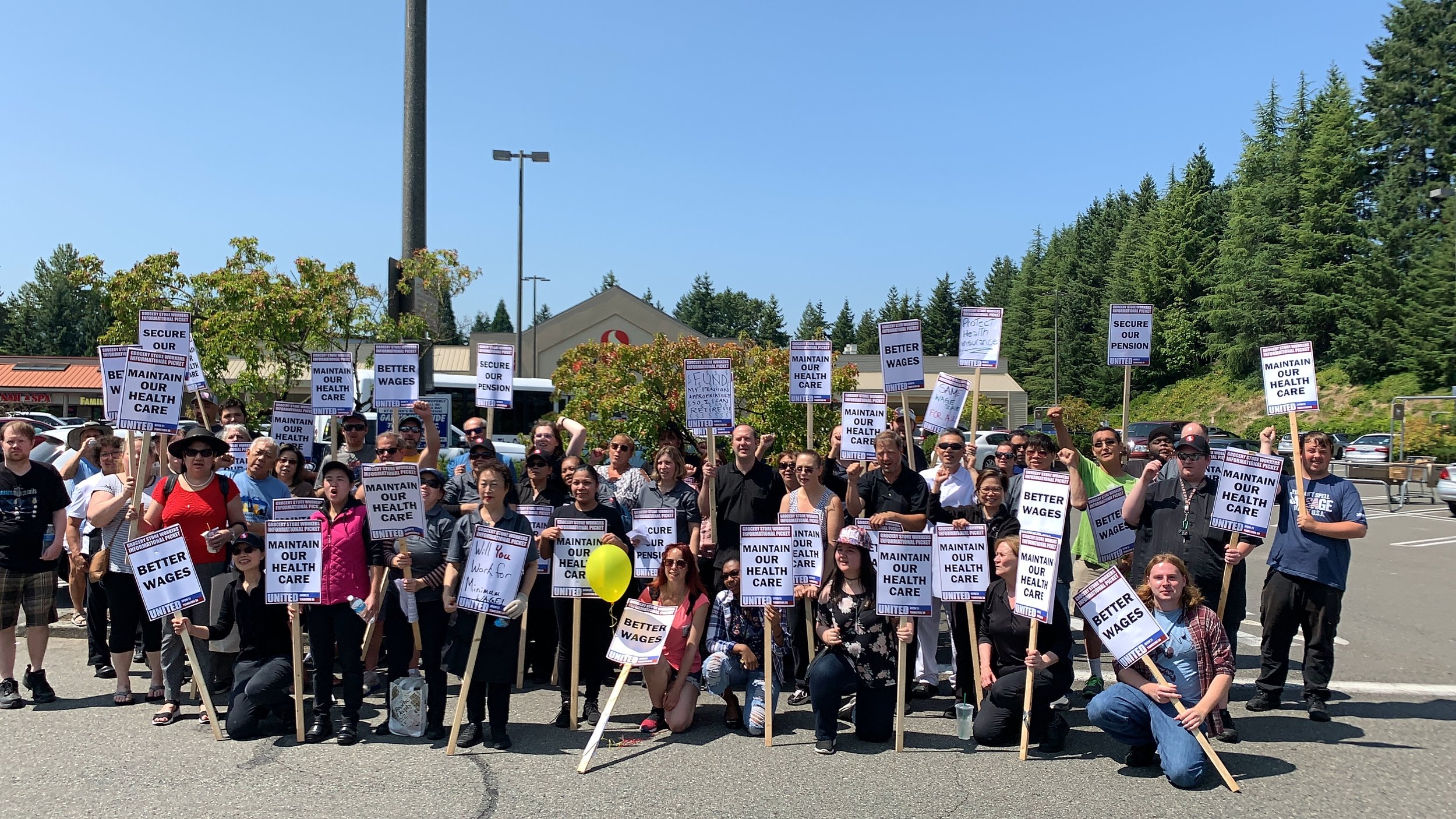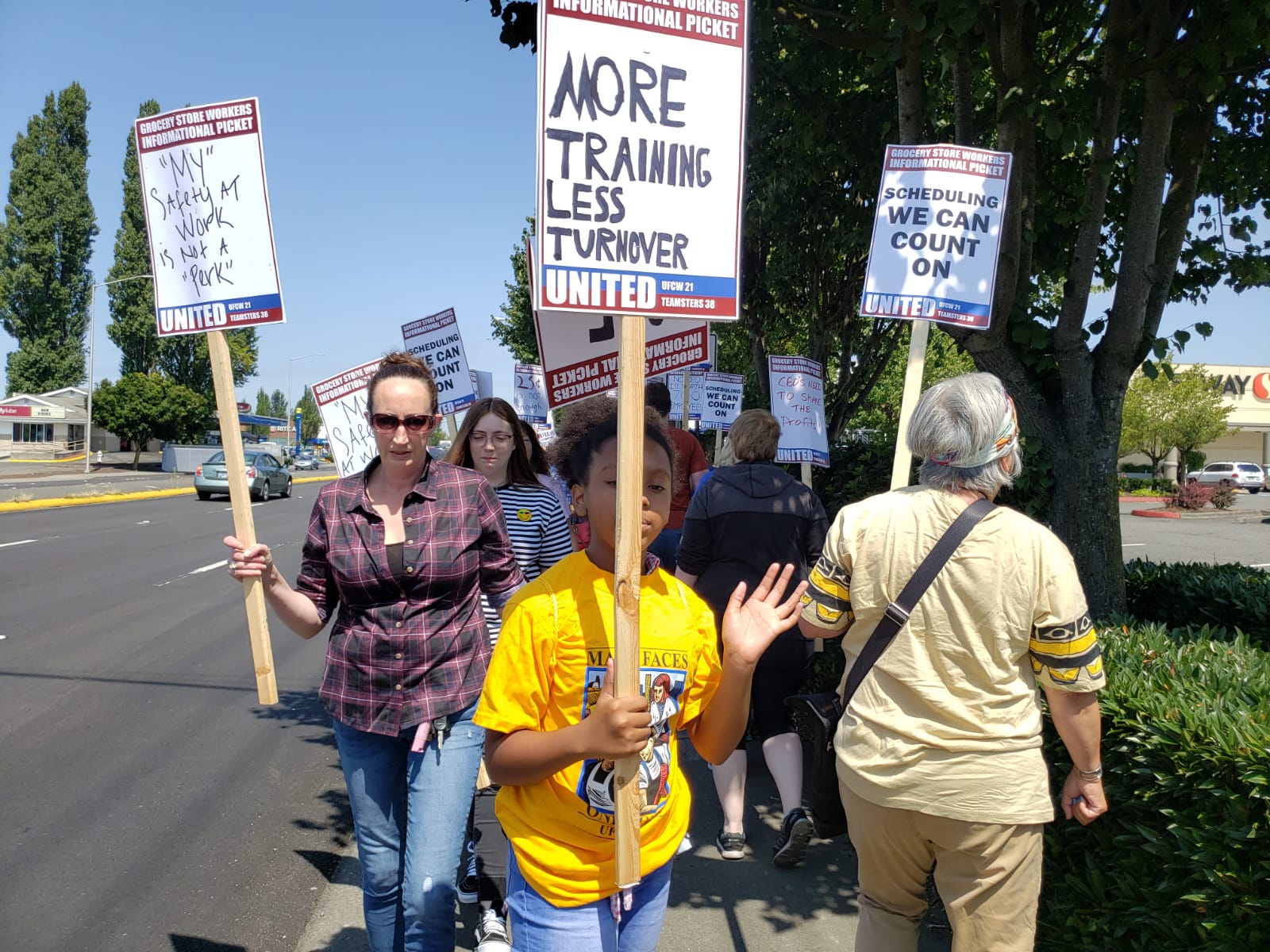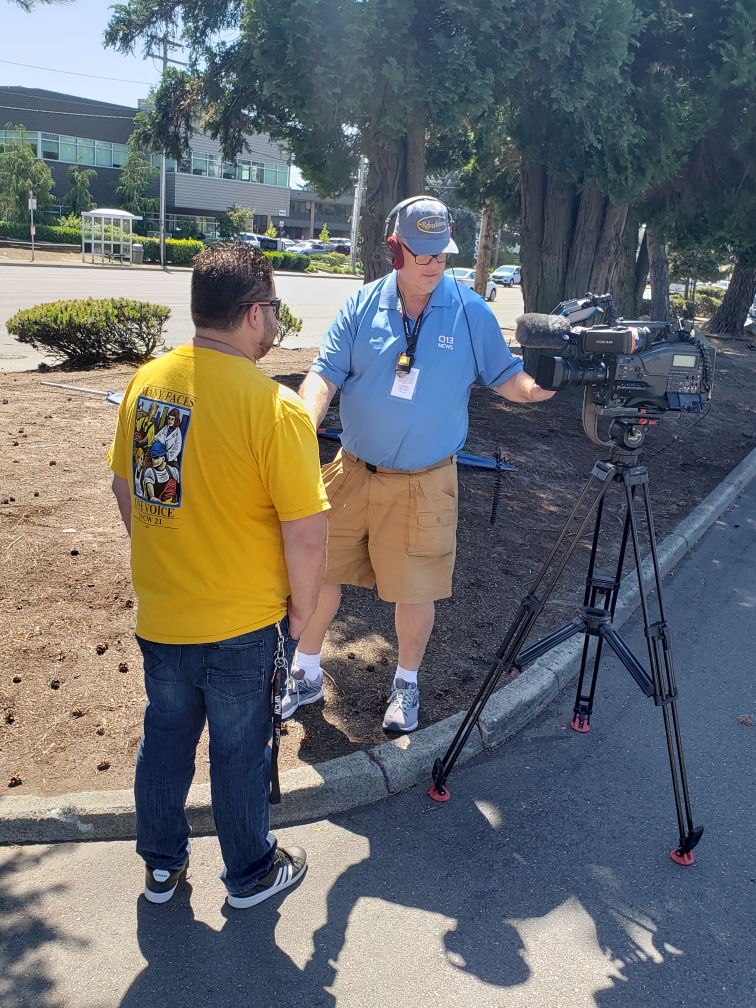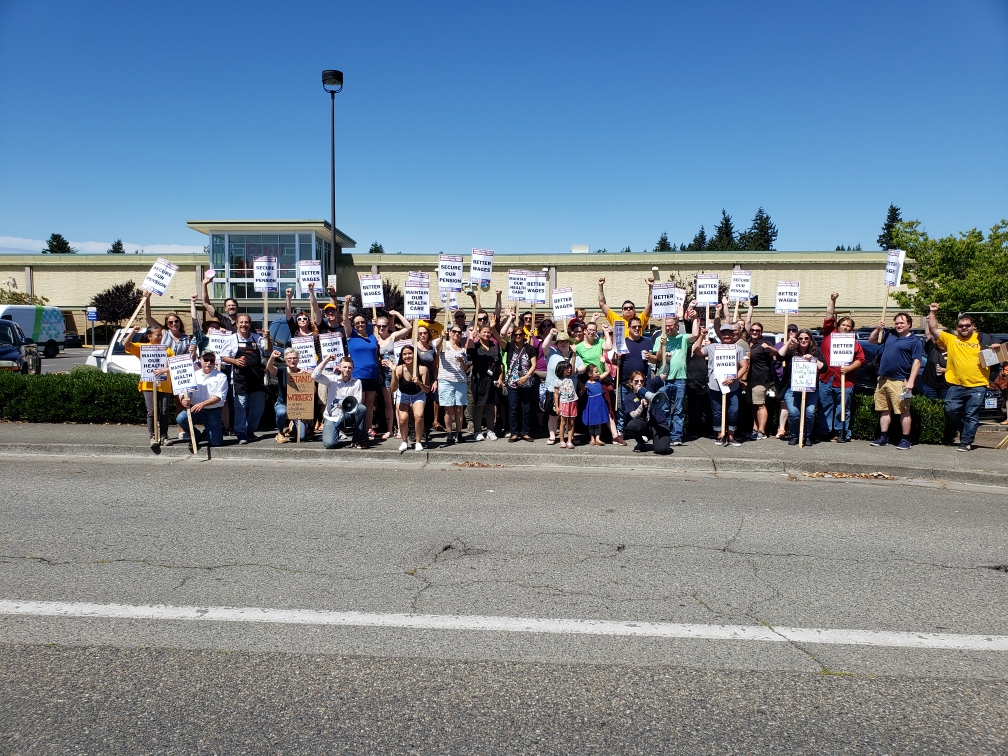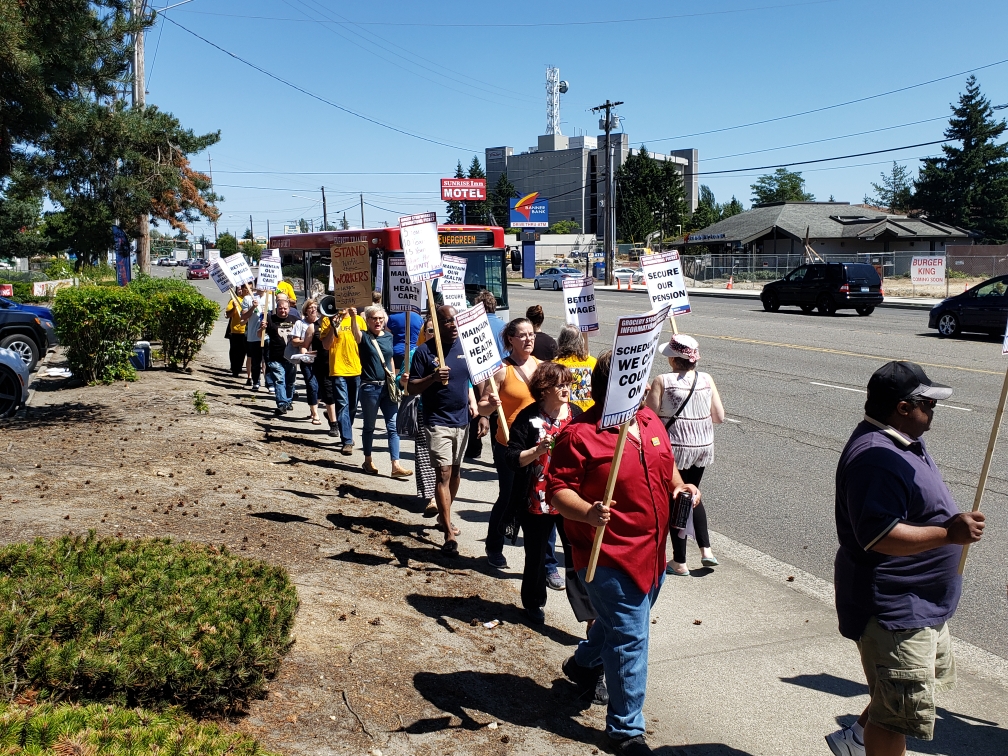 This community has our back!
Thank you to our community for showing up and having our backs during these Informational Pickets. Community organizations including; Puget Sound Advocates for Retirement Action (PSARA), Legacy of Equality Leadership & Organizing (LELO), LGBTQ Allyship, Seattle National Organization for Women (NOW), A. Philip Randolph Institute (APRI), Community Alliance for Global Justice CAGJ, Children's Alliance, Asian Pacific American Labor Alliance (APALA), UNITE HERE 8, Faith Action Network, Puget Sound Sage as well as political allies like Emily Myers- candidate for Seattle City Council, King County Executive Dow Constantine, and Seattle City Council Member- Teresa Mosqueda.